Suzanne's Womb to World webinars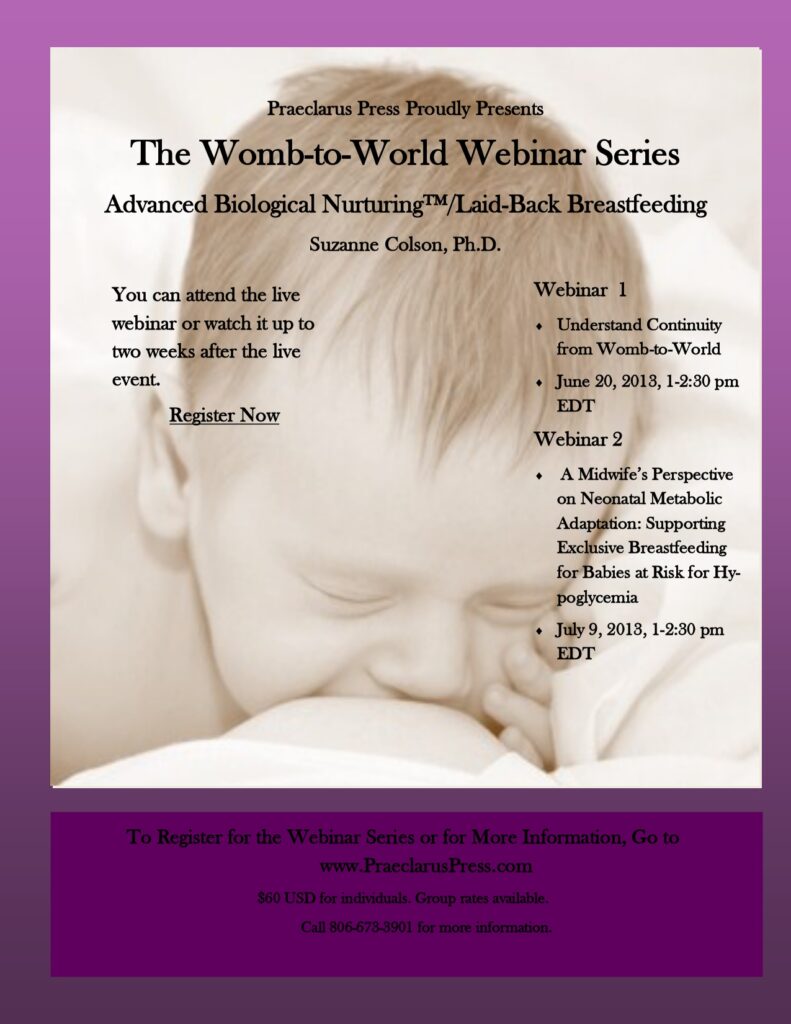 Dear Friends of Biological Nurturing
Many of you requested repeated access to our first webinar series The Foundations of Biological Nurturing. We appreciate your comments. In this series, Advanced Biological Nurturing: Womb to World, for your convenience, if you miss the live sessions, you can view the live presentation from a secure website for as many times as you want for 2 weeks afterwards.